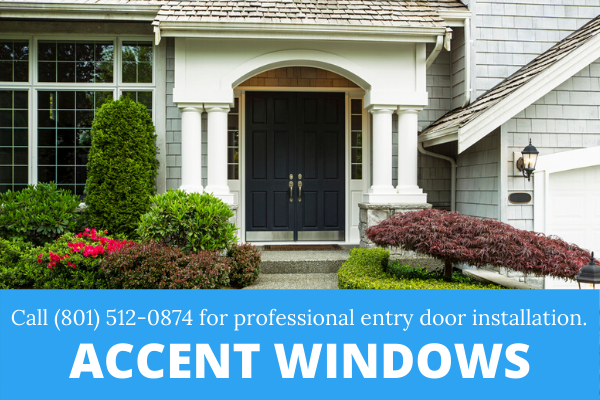 Looking for reliable entry door installation in Ogden UT? Look no further than the talented team at Accent Windows. They have been a locally owned team based out of Ogden for over 28 years. Their technicians are licensed, certified, and ready to install your new Ogden UT exterior doors. With countless satisfied customers under their belt, you can depend on them to get the job done right and on time.
Why You Need Professional Installation
Swapping out your old entry door for a new one may sound like a DIY project, but it's easier said than done for most homeowners. In fact, there are many good reasons to hire a company for installing your Ogden UT exterior doors. Accent Windows will help you choose the right door for your style, budget, and practical needs. Plus, the technicians who handle your entry door installation in Ogden UT are backed up by years of practice and precision and that means you can look forward to years of smooth functionality from your new door.
Here are a few other things you can look forward to:
High Efficiency: Live comfortably, without drafts or chilly breezes invading your home during cold weather.
Monthly Savings: Lower your utility bills.
High Customization Potential: Select your patio door styling for a unique living space.
Long-Lasting: Enjoy your patio door for years with our unparalleled reliability.
Property Value Increase: Your replacement patio doors will provide solid ROI by lifting the value of your property.
Environmental Benefit: Help save the environment by using less heating.
Ogden Entry Door Installers
With the team at Accent Windows, their main objective is making their customers happy. Every residential entry door project is unique, and they strive to get to know each client and their needs before they get started.

Call today and their door installers will stop by to discuss your project, measure your space, and get started on making your Ogden property one you can be proud of!