Accent Windows - Quality, Value, Efficiency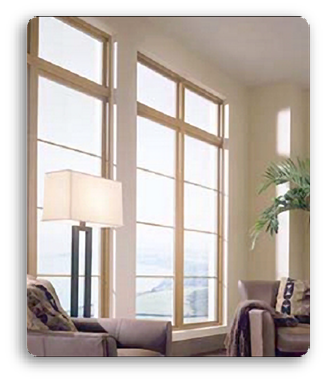 OFF Internet Special - Call For Details!
We stand behind our work and offer only the most superior products with the best warranties available. If you want to beautify your home, or boost your home's energy efficiency, or are just in need of general door or window repair, call the experts at Accent Windows! With over 28 years of experience, we're proud to be the best window specialists around!
Testimonials
"The Owner's of Apartments on the Green hired Accent Windows to complete a large-scale project of installing all new windows, in every apartment, at a 224-unit Apartment Community located in Salt Lake City, Utah. I, Lu Johnson, the Community Manager, had to privilege of working with Jim Hall, the Owner of Accent Windows, and his staff during this renovation project. Due to the nature, and the scope of this project, the coordination, and scheduling with Jim, and Accent Windows, was quite the process. But I can attest to the true customer service, and professionalism exhibited from Accent Windows, Jim, and his staff."  
SEE FULL REVIEW HERE
-Lu Johnson, Apartments on the Green Community Manager
Testimonials
"We are extremely happy with the windows and service provided by Accent Windows. We had several windows replace, one of the windows was changed into a bay window that required a lot of extra time and care. I was happy to see all the windows done in one day and the workmanship is just beautiful. The new windows have saved us a lot on our electric and gas bill (especially the west facing ones). Fantastic quality, work and customer service."
-Theresa
Testimonials
"I called several places to get quotes, Accent Windows stood out in price, variety, quality, professionalism, and caring!!! There was no pressure, as promised! They came to my home to provide me with the best accurate price and product for my needs! They communicated well, they were prompt, proficient, and very accommodating!!! This is exactly what a window experience should be!!!!"
-Kareena
Testimonials
"I just wanted to say thank you for my beautiful patio door. It looks amazing. I also want to say not only how incredibly competitive you are in pricing, but the education I received regarding all aspects of a patio door purchase was invaluable. You are professional, friendly, knowledgeable and a pleasure to work with. Your installation team was the same. I couldn't be more pleased by selecting Accent Windows in the first step of my home upgrade journey." 
-Kathleen
Testimonials
"We wanted to say thank you for a job well done and going the extra mile to provide good service. You put in a large front picture window at our house (or your guy did). I was frustrated because there was rotting around the window that I had asked whether I needed to have fixed before the window should be put in. Your guy said it was fine and didn't need to be, and we moved forward with installation. When my husband got home, he was dismayed and said that it really should have been addressed. I contacted you and although it really wasn't your fault or responsibility, you had your man stop by and help me repair the rot, all as a service. We were really impressed with this. I'll probably never look around for another window guy as long as I'm in Utah."
-Lori
Contact Us Today!
Don't forget to ask about our 20% Internet Special and FREE In-home Estimate!